Web Platform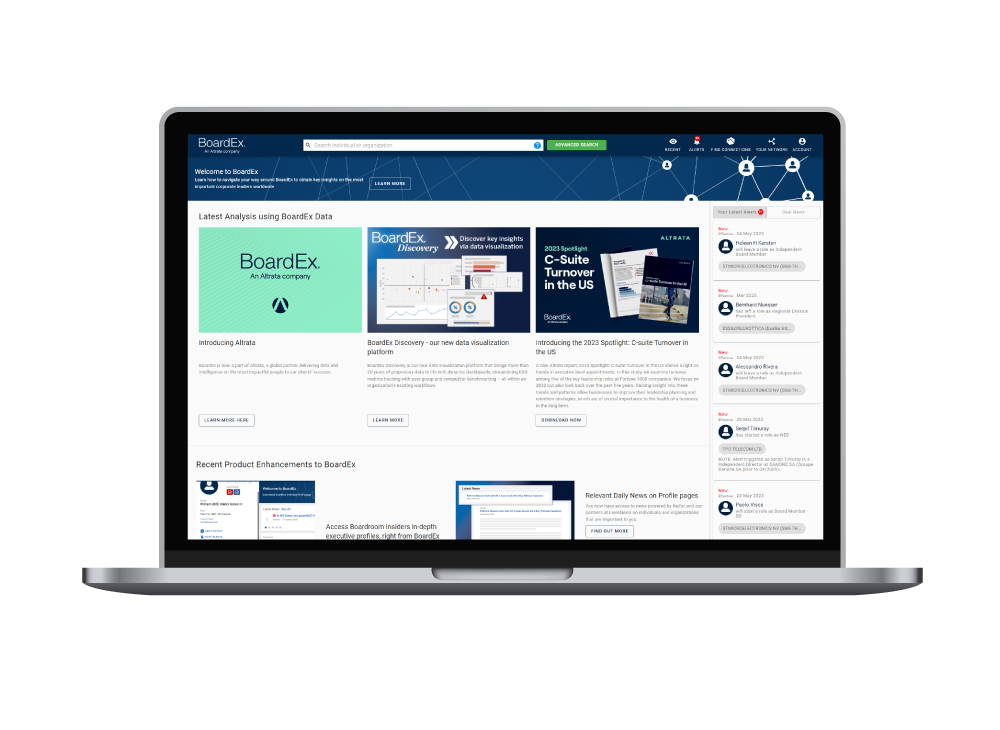 Turn Information into Action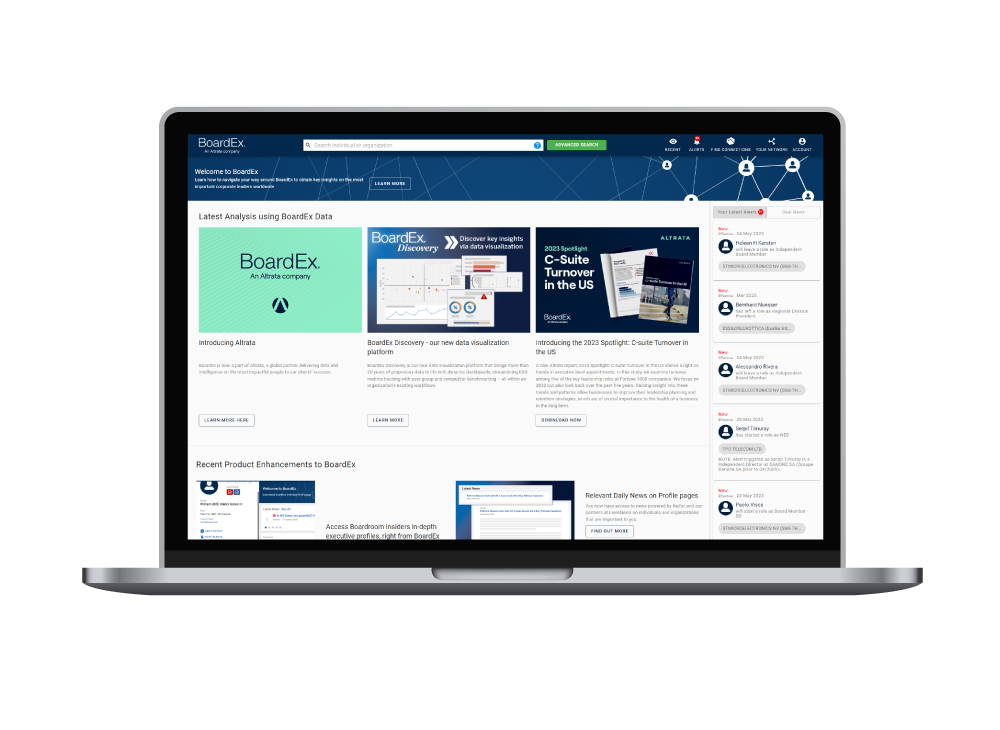 BoardEx is a global technology solution that connects clients to global business leaders and decision makers from an ecosystem of public, private and nonprofit organizations to identify new strategic relationships.
Our proprietary relationship mapping algorithm refines over 20 years powers the relationship intelligence and helps our clients identify, monitor and evaluate their strategic relationships to drive long term value for their clients.
Advanced search capabilities
Find executives by role, employment, education, or diversity using 20+ powerful filters.
Database of 1.7 million executives
Every week BoardEx adds 2,500 new profiles and applies 27,000 updates to existing profiles.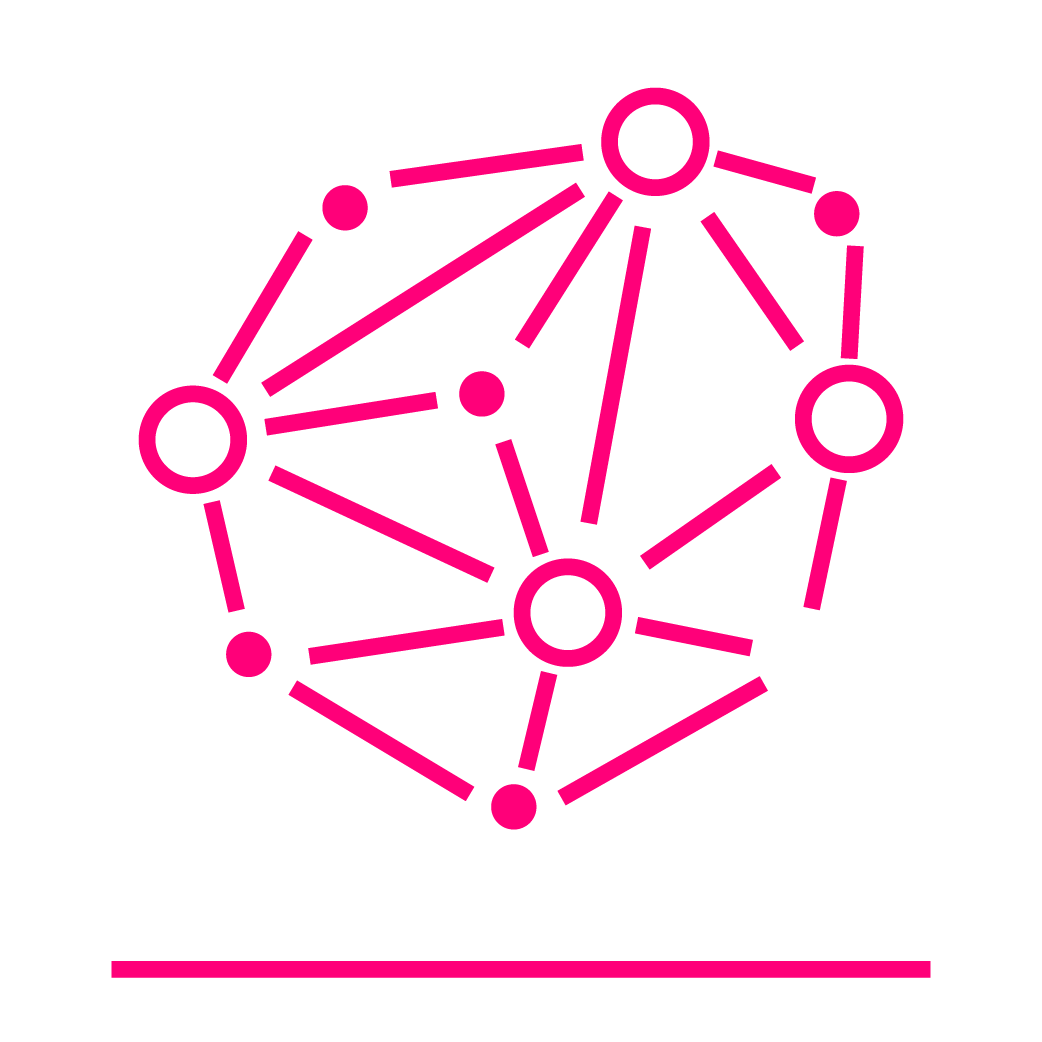 Relationship mapping
Identify common connections across groups of executives or target accounts. See how your peers, competitors, and clients connect to the market.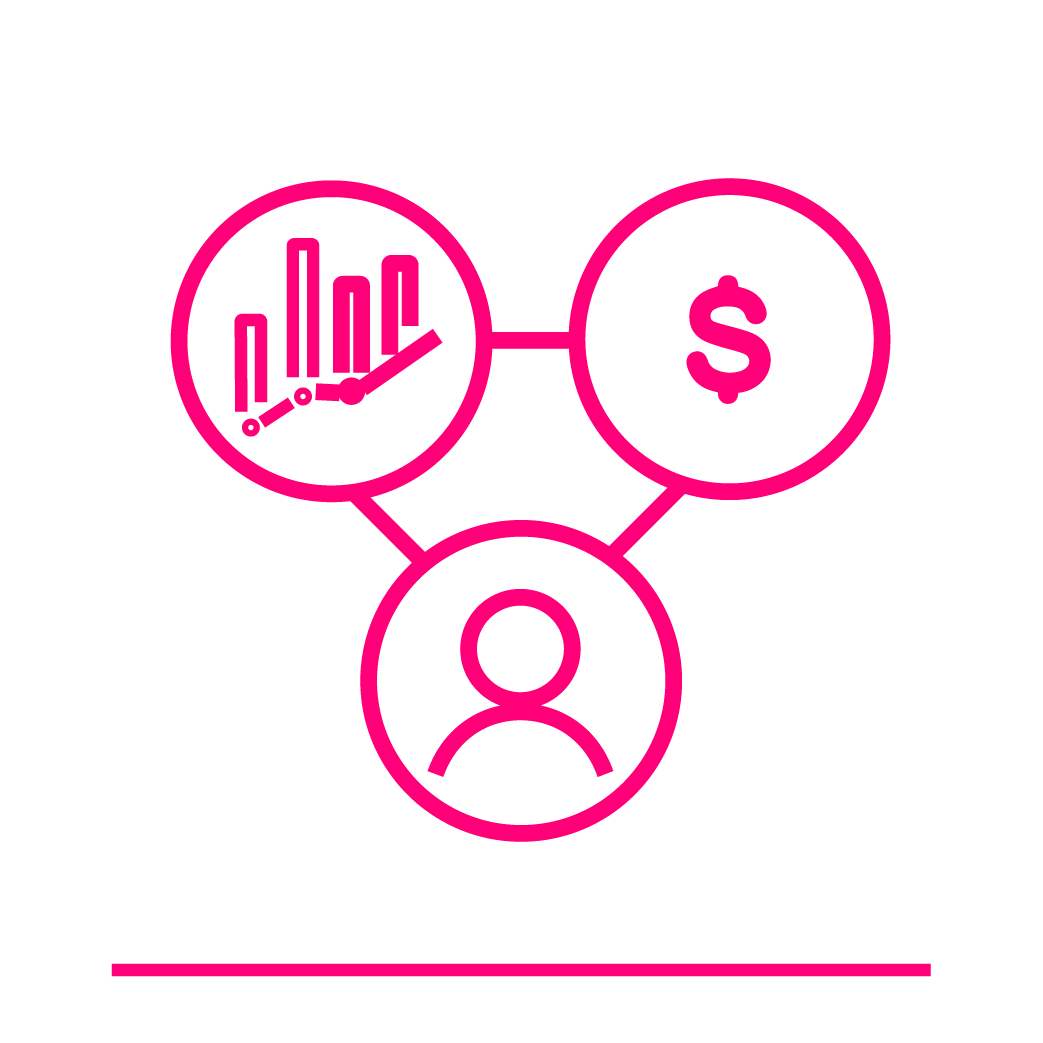 Actionable intelligence
Collect intelligence to support sales, marketing, and business strategies.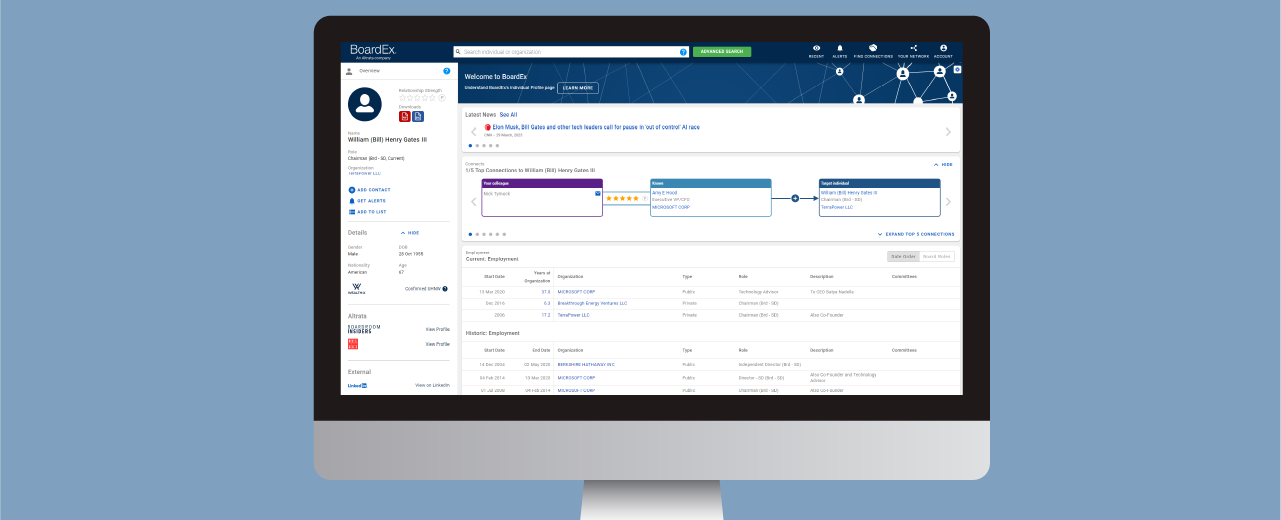 Detailed executive profiles
Close more deals
Profiles include current, past and any future positions, committee roles and corporate activities such as M&A transactions. We also include education and achievements, the executive's age and gender, and additional insight on their professional network
Profiles map out each executive's leadership network and reveal the best way to connect with them
The human element
Executive intelligence gathered by a global team of 350+ researchers
Team of data directors constantly audit system to deliver superior accuracy
No web scraping or data mining bots used to create a profile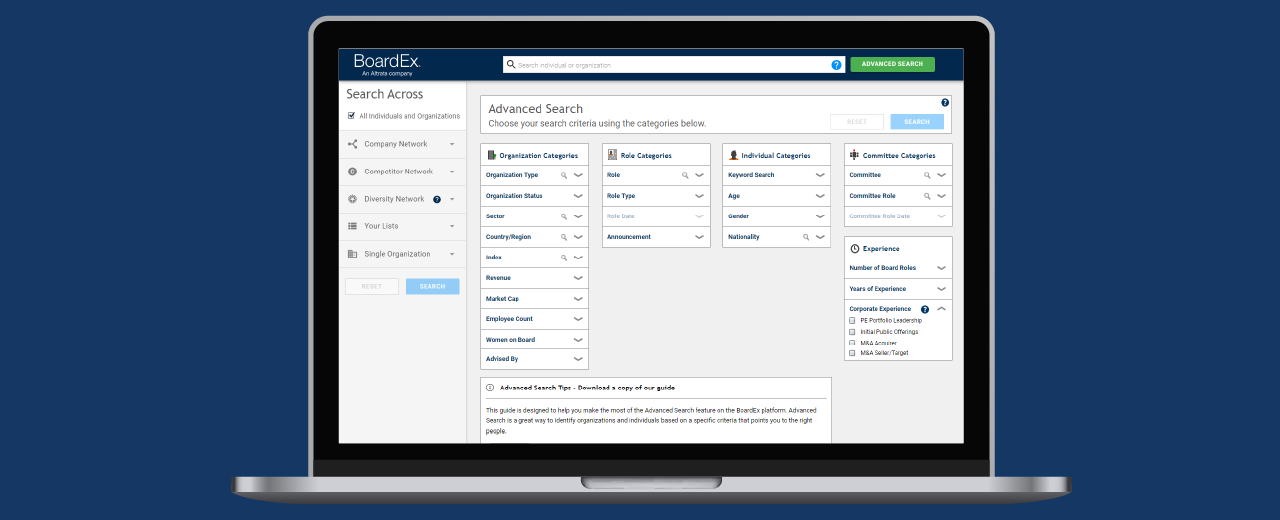 A truly advanced search
Find who you are looking for
Easy searching, connections, and employment hierarchy help you understand an organization and find the right person to contact
Find executives by role, company, education, committee experience, achievements, and diversity
20+ filters available, including tenure at an organization, board, or role
Dive into diversity
The BoardEx Diversity Network is a network that aims to highlight champions, allies, and advocates of specific ethnicities in leadership roles
Search more than 17,000 executives with memberships across more than 2,600 ethnicity associations
Tailor BoardEx to your workflow
Customizable intelligence
Custom profiles and research are available on request
Request inclusion of an executive not yet in our database and receive a status report within 1 business day
Customizable delivery
Save search results and criteria for future reference
View updates on your dashboard as soon as they are made
Receive emails about the changes to important accounts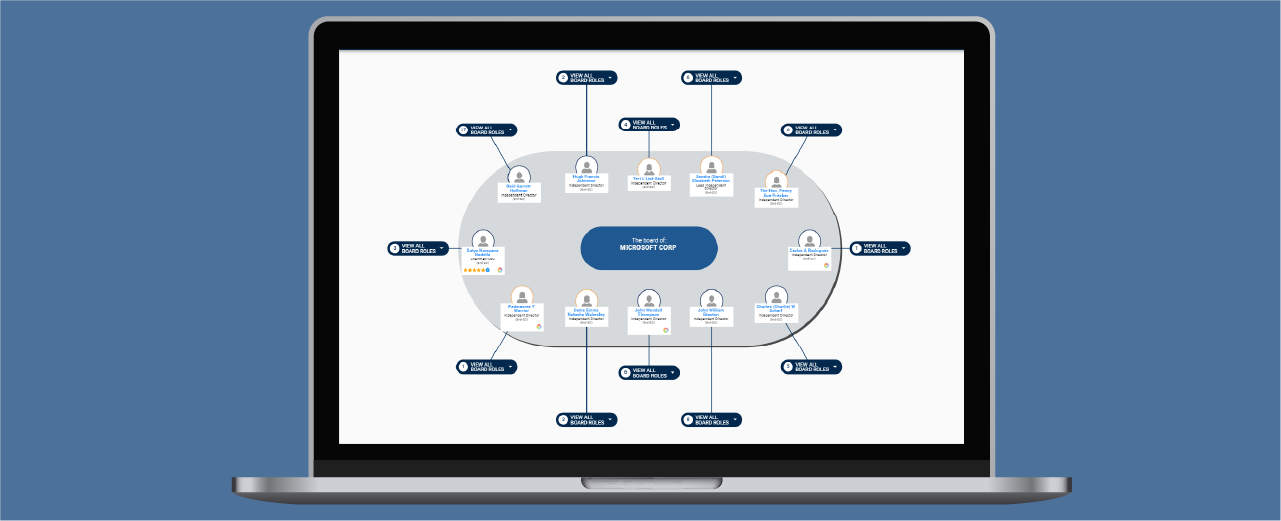 Unparalleled relationship mapping
Data visualization
Identify common connections across people or accounts through common employers, alma maters, and alumni
View relative strengths of each connection and find the strongest connection path
Visualize relationships to understand how executives know each other
Easily embed in existing workflows
Improve your business workflow by importing and matching your external contacts with their profile in BoardEx to:
View up-to-date profiles for your contacts
Set alerts to track executive changes to develop strong relationships
Share contacts with colleagues and teams to increase transparency of information and collaboration
Expand and amplify the reach of your organization's network
Find out how your organization can benefit from contact matching.
Actionable intelligence
Harness the power of our proprietary algorithm
Gather insight across people and organizations
 Analyze what brings your connections together
Export your search results
Create as many lists, projects, and reports as you like
Export your search results to CSV