Non-Profit
Empowering not-for-profits to source donors and raise funds to drive progress with relationship data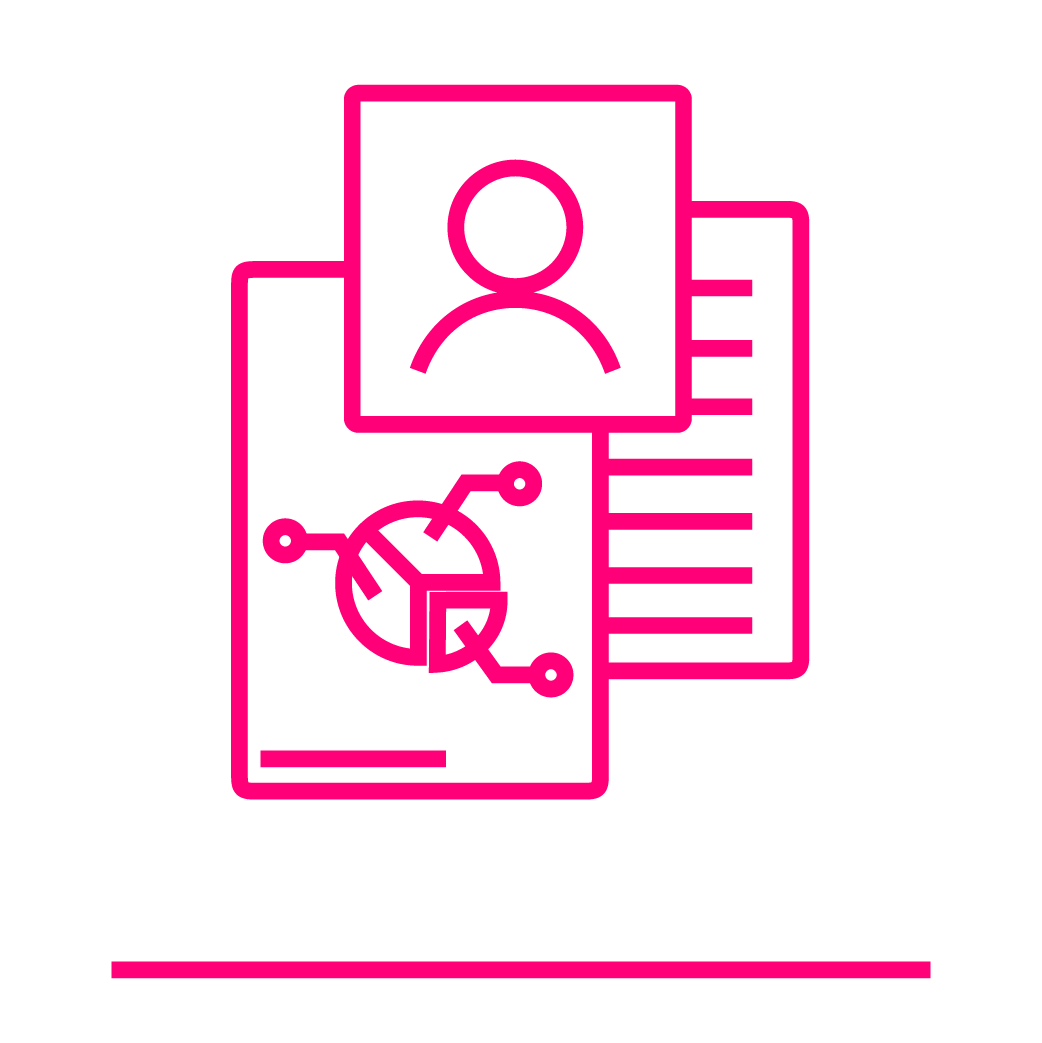 The difference is in our data
350+ skilled analysts conducts primary research, verifies, and meticulously maintains 1.7M manually curated profiles.
Amplify the value of your network
Create a network effect that helps you discover more, and the most, actionable connections
Invest in the relationships that matter
Map relationships from the individual to your network to the market to find the key connections most likely to drive successful conversations with positive outcomes.
Prospect and research influencers
Enable Prospect Researchers, Managers and Alumni Officers to quickly identify board executives, C-suite, and other decision-makers to support fundraising efforts
Responding to rising demands with relationship intelligence
Limited resources and increased demands on not-for-profit organizations from the

communities and groups they serve are impacting the ability of NFPs to influence policies

and improve social outcomes locally and globally.

Relationship intelligence can help

Charities, Academic Development teams, and Alumni Offices to sustain trustee, donor,

volunteer, advocate and alumni relationships

while raising awareness of their mission, social causes, and initiatives.
BoardEx is a global technology solution that connects charities and academic institutions to global business leaders and decision makers from an ecosystem of public, private and NFP organizations to raise funds and increase donations to drive progress and change in society.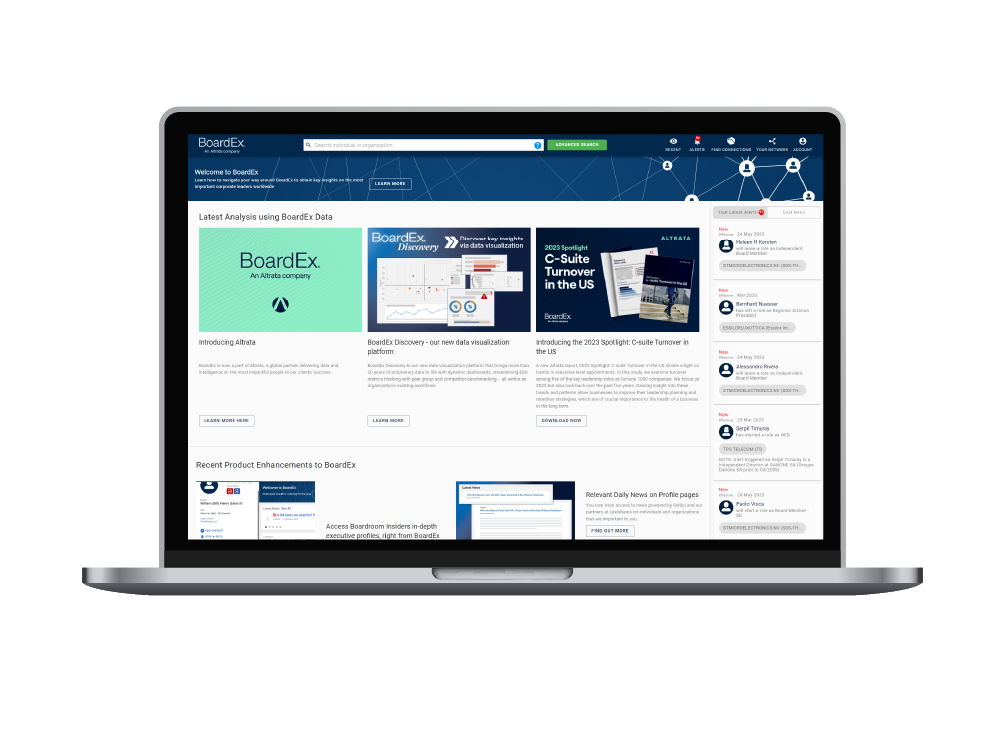 Build brand and reputation of mission, causes and initiatives
Plan, develop and launch fundraising campaigns and initiatives to increase charitable receipts and donations by targeting the most actionable audience and reducing the time to reach them.
Source and profile speakers e.g. female directors and ambassadors for

events, partnerships, sponsorships, and other promotional activities.

Recommend corporate associations and affiliations to NFP board members

to deepen relationships.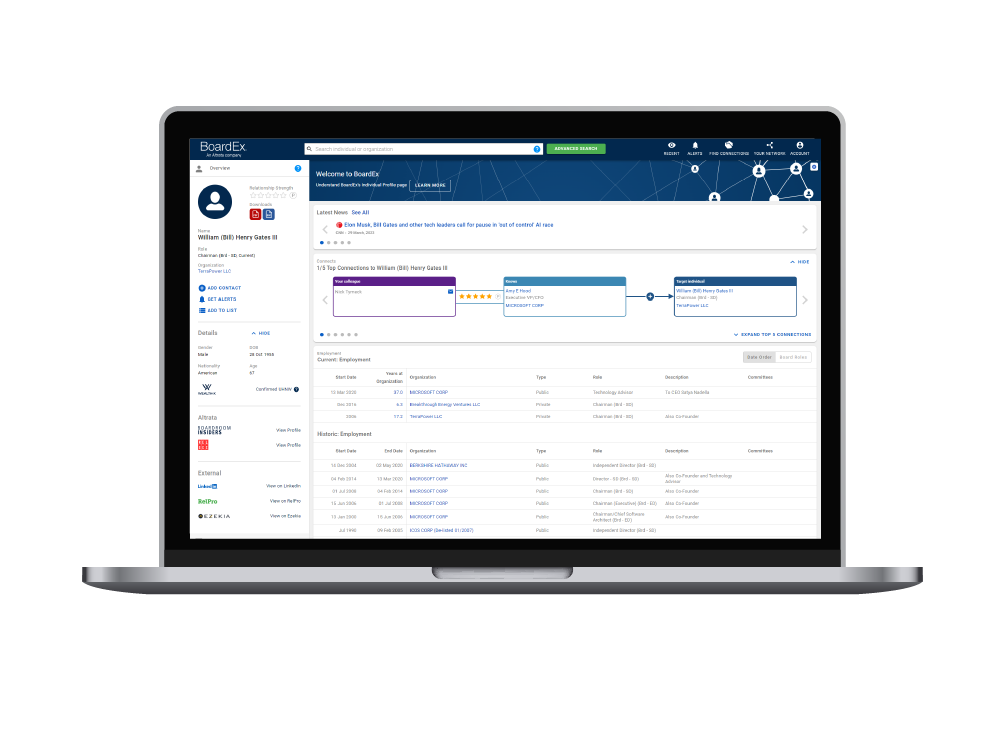 It's a great resource that works for what I need it to do, which is find out if we have any connections between our internal team and a prospect.
Product spotlight
Work the way you want.
Product spotlight
Work the way you want.