The difference is in our data
350+ skilled analysts conduct primary research, to manually curate, verify, and meticulously maintain 1.7M executive profiles and 2.2M company profiles.
Amplify the value of your network
Combine your firm's professional relationships with BoardEx to create a network effect that helps you discover more of the most actionable connections across multiple practice areas.
Develop and extend footprint in markets
Enable partners to connect with chairpersons, board and C-suite executives such as CEOs, CFOs and GCs, committee members, and decision-makers to identify synergies for mutual growth.
Deepen relationships and provide exceptional client service
Thought leaders in legal services use the expansive dataset for the latest insights and knowledge of sectors, practices, clients, and competitors to inform firm strategy and decision-making to increase client and business confidence.
The strength of BoardEx data
All BoardEx data undergo a rigorous quality assurance process.Validation checks include the accuracy, timeliness and relevance of the data obtained from public sources across the world. The team uses public filings, annual reports, company websites, press and regulatory news wires to build profiles.
102,000 M&A deals – find connections between advisors and corporate dealmakers
1.7M private companies
2,200 private equity firms with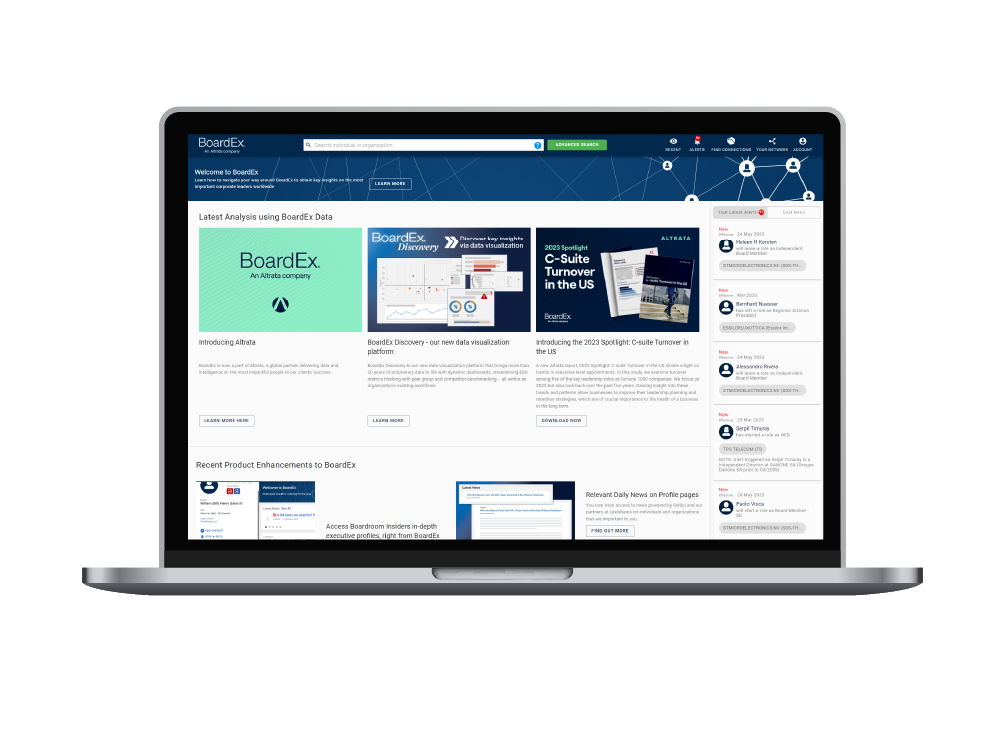 Extend your network's reach
10B+ connections
125,000 current lawyers
241,000 CEOS, CFOS, GCS and legal counsel, company secretaries
70,000 law firm alumni
Identify new opportunities with warm introductions
Help your clients identify current and future talent from a globally expanding database
Search by unique talent criteria, such as gender and experience–clubs, charities, and activities
Build brand and reputation, manage knowledge and risk
Go beyond your customer relationship management system (CRM) to launch business development, sales, and marketing initiatives to build a robust sales funnel by targeting the most actionable audience.
Integrate BoardEx into your CRM system or alumni portal or use alongside internal intelligence and third-party data for analytical purposes and a consolidated and always current view of clients, prospects, and progress
against opportunities and to manage risk and knowledge across account teams and the firm.
A 360-degree view of legal talent in your firm's applicant tracking system helps you monitor and track candidate progress as well as validate their experience and value to the firm.
Source and profile speakers and ambassadors for strategic relationship programs, alumni, and other marketing activities. Recommend associations and affiliations to not-for-profit and other organizations for partners and managing directors to join to deepen
account relationships.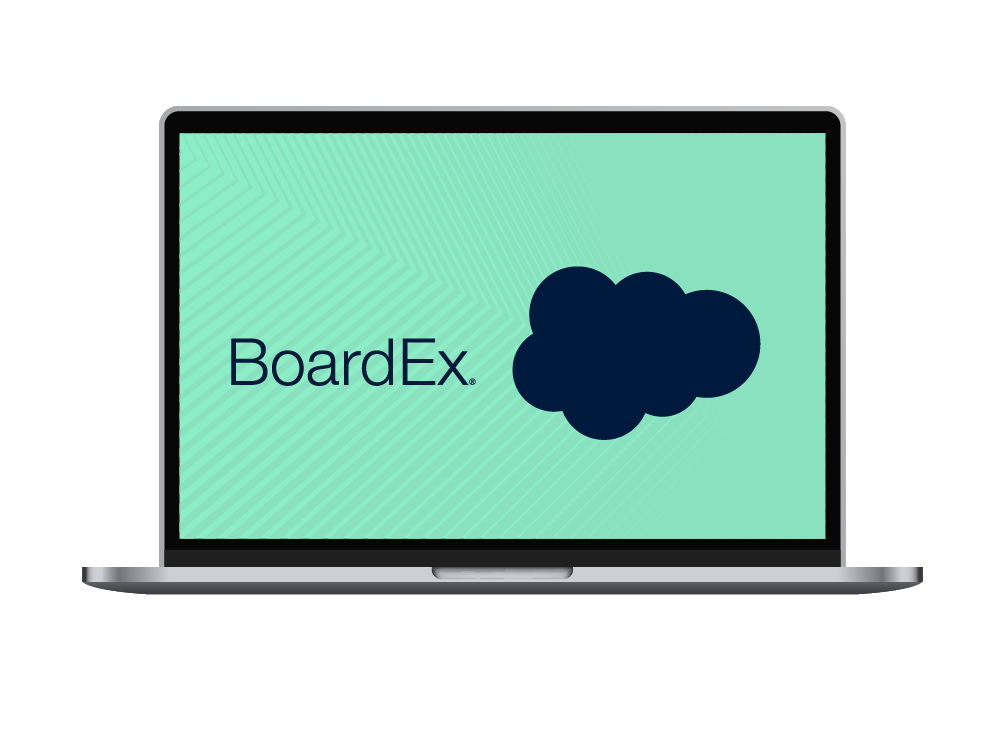 Invest in and focus on key client relationships
Quickly identify the connections most likely to drive successful conversations with positive outcomes
Receive timely and up to date data that moves with the market and find individuals based on publicly available and disclosed information while on the go, across mobile devices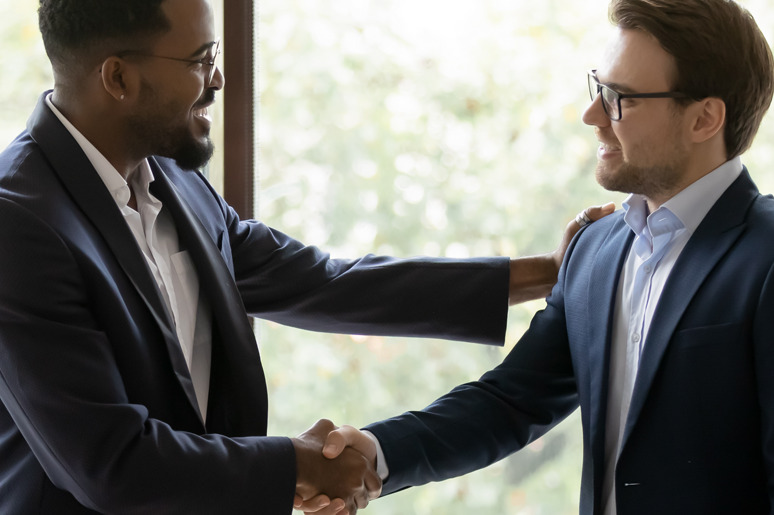 Usually before meeting with someone people will come to me and tell me. Then I'll use BoardEx to give them the information that they need.