Investment Banking
Solve complex business challenges with powerful relationship mapping via the BoardEx platform and data integrations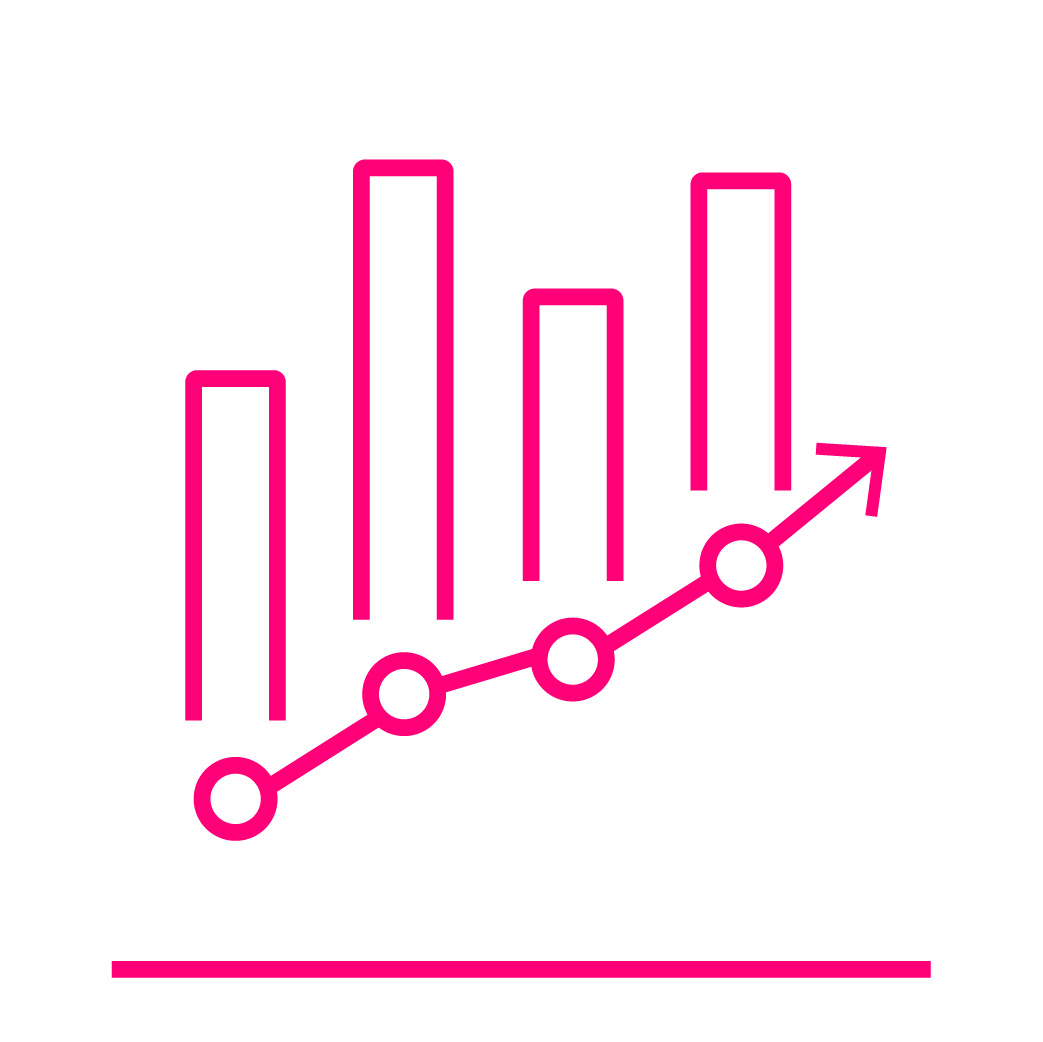 The difference is in our data
350+ skilled analysts conduct primary research, verify and meticulously maintain 1.7M executive profiles and 2.2M company profiles.
Amplify the value of your network
Create a network effect that helps you discover more, and the most, actionable connections.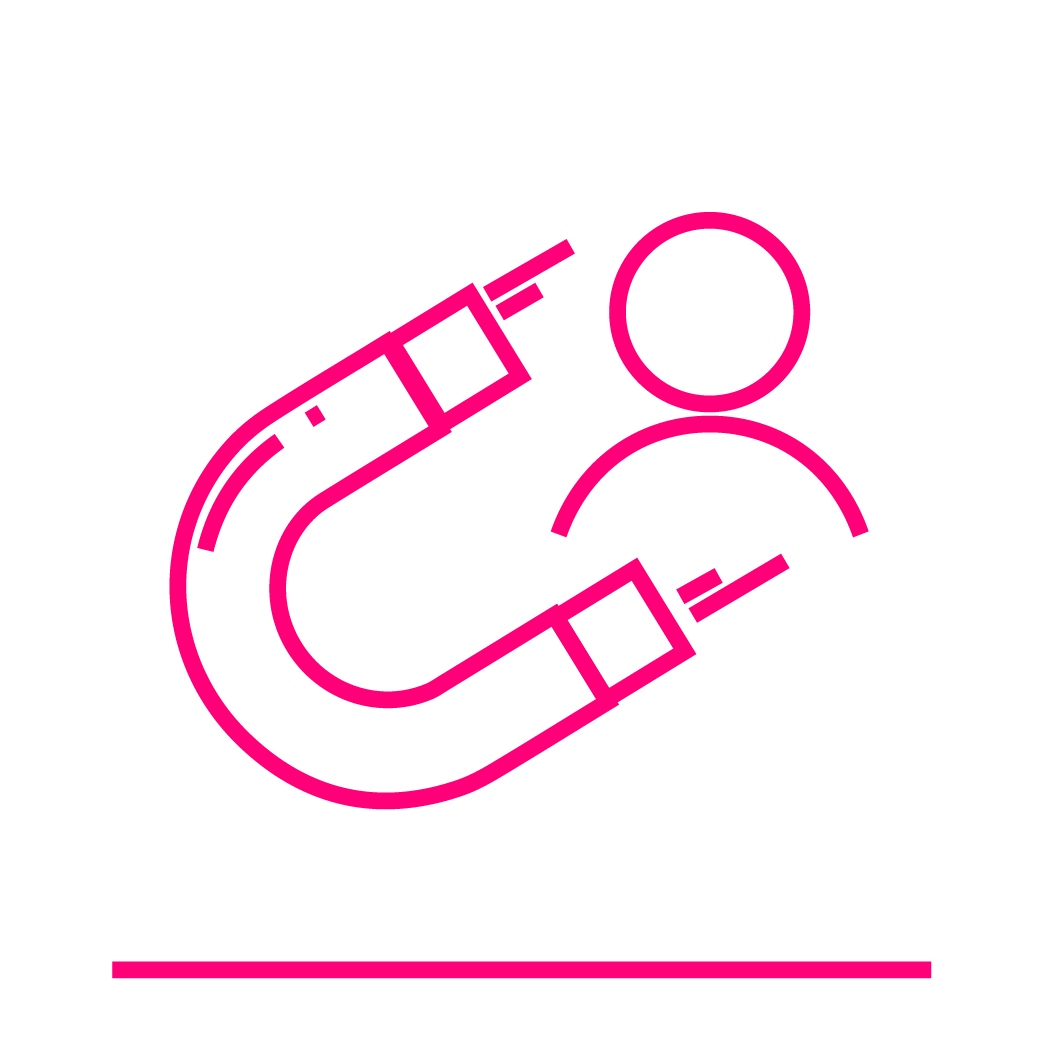 Identify new clients
Research and identify exceptional candidates with warm introductions and referrals from your network.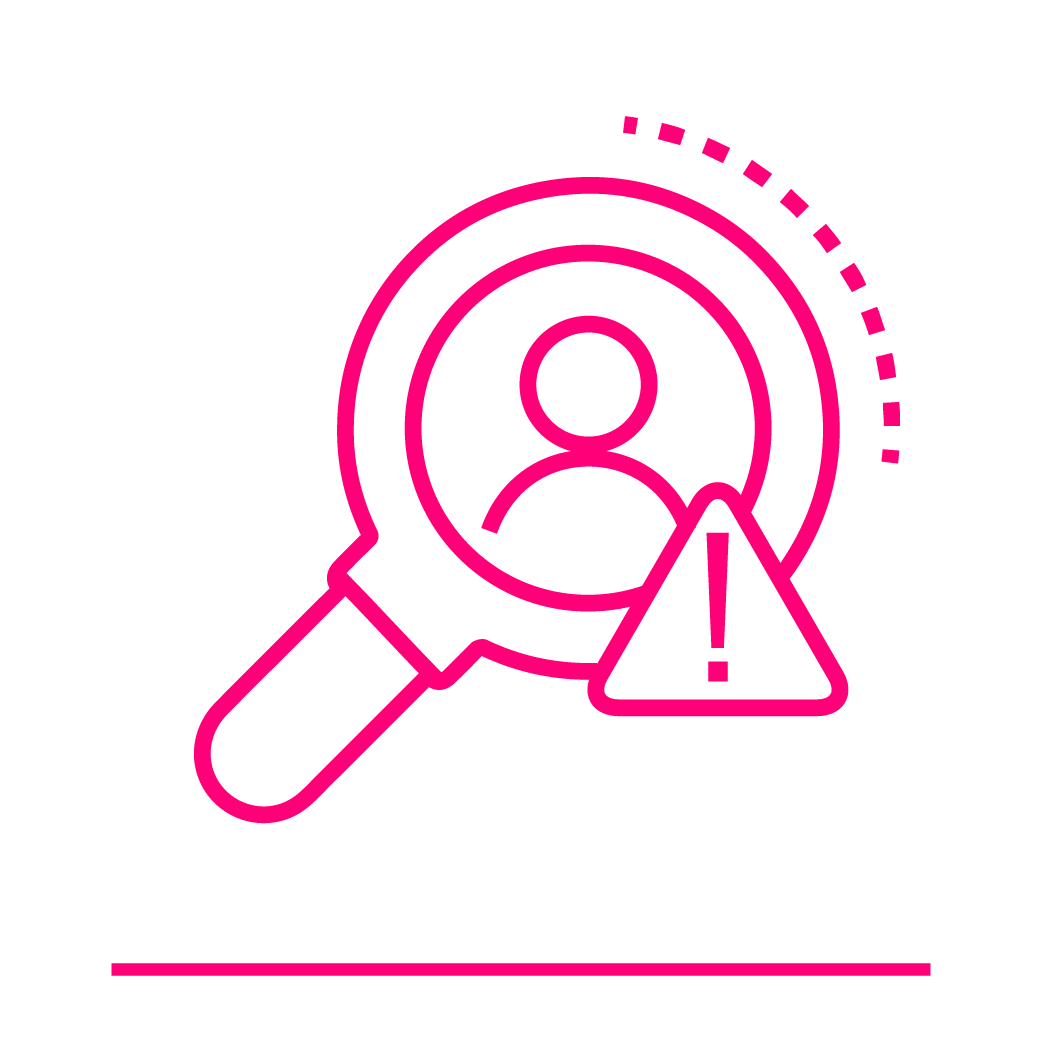 Carry out due diligence
Overview of Board of Directors and Leadership Team, experience, tenure, backgrounds and other governance metrics using BoardEx and BoardEx Discovery.
Advising and building relationships with client's and target company's C-Suite
Using BoardEx to KYC to understand 'Who's Who' and using your BoardEx Network to understand 'Who knows Whom'.
Research and understand the Directors, C-Suite, and Executive teams of the client/prospect, seeing any recent, related News* and receiving up-to-date news on any promotions, appointments and departures, which provide perfect triggers to action!
Easy concordance of data enables you to incorporate your client/company coverage list into BoardEx, to generate reports that help you unveil common connections that you didn't know existed.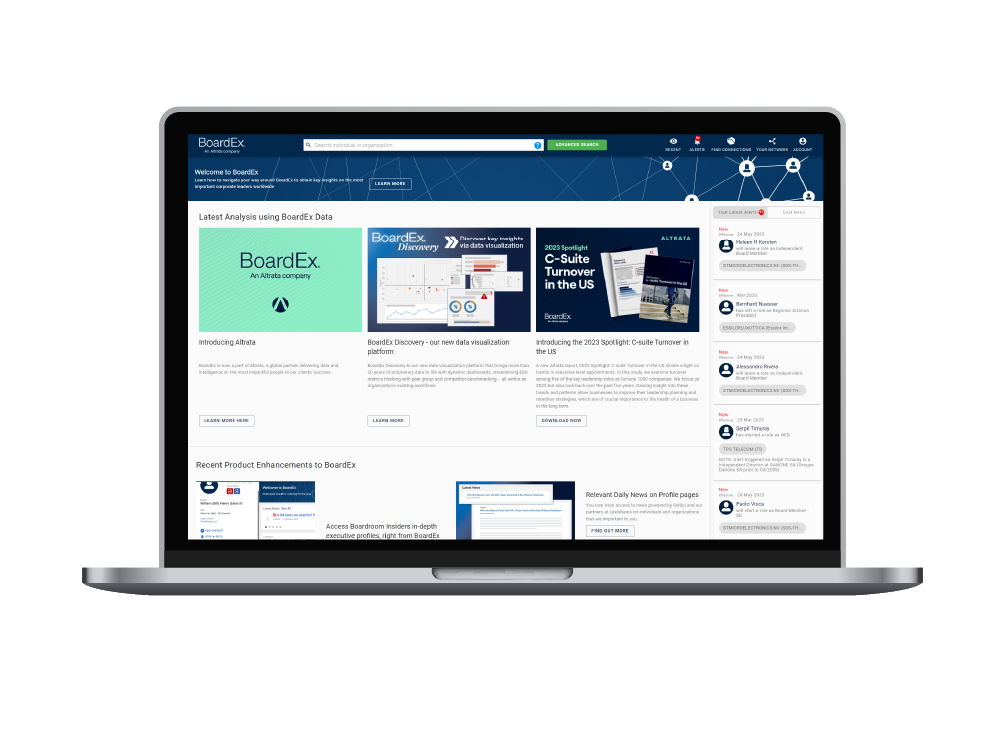 Lead generation
Identify PE firms and their portfolios to understand when a portfolio firm may be ready for exit, refinance debt, or go public. Using relationships within buy-side as sources for referral.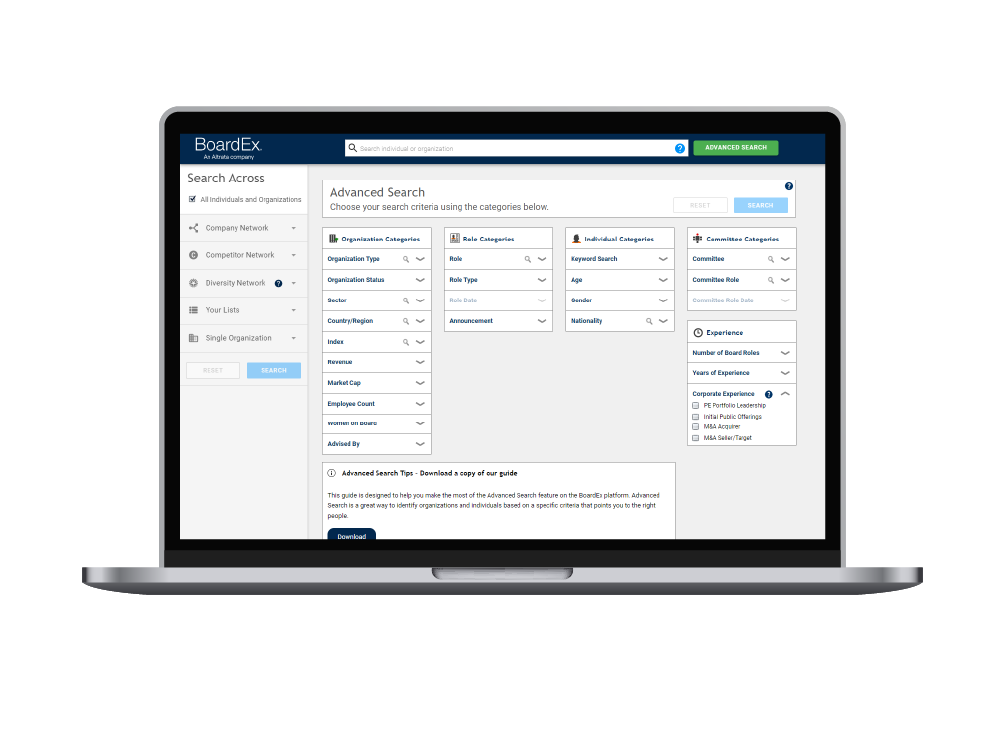 Identify bankers, lawyers and other advisors with M&A experience, experience across specific sectors, deal-size
Available in-product with the Deal module*, or through custom reports.
Find out which law firms, accounting firms, investment banks, consultants, lenders and other service providers helped make a deal
happen. Get the lead deal people's prior deal experience, etc.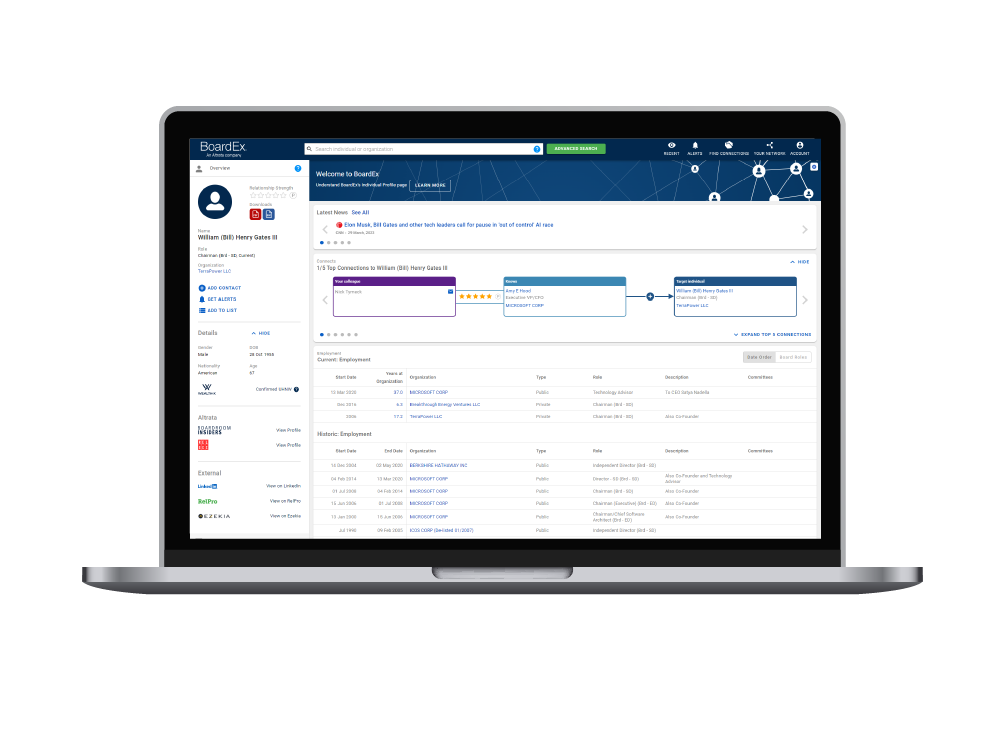 Integration options
BoardEx offers a range of deployment and integration models, including secure hosting and "behind-the-firewall" solutions. Custom data feed solutions are available along with integrations with Salesforce and other CRM systems.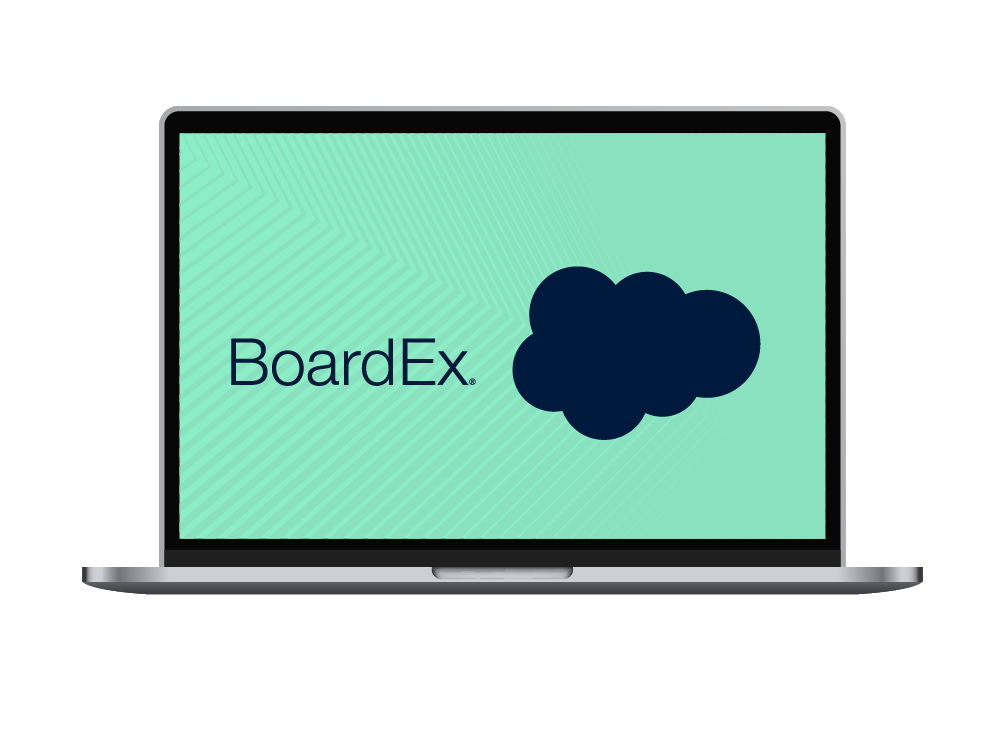 BoardEx has helped us uncover relationships between our firm and the people we want to do business with.