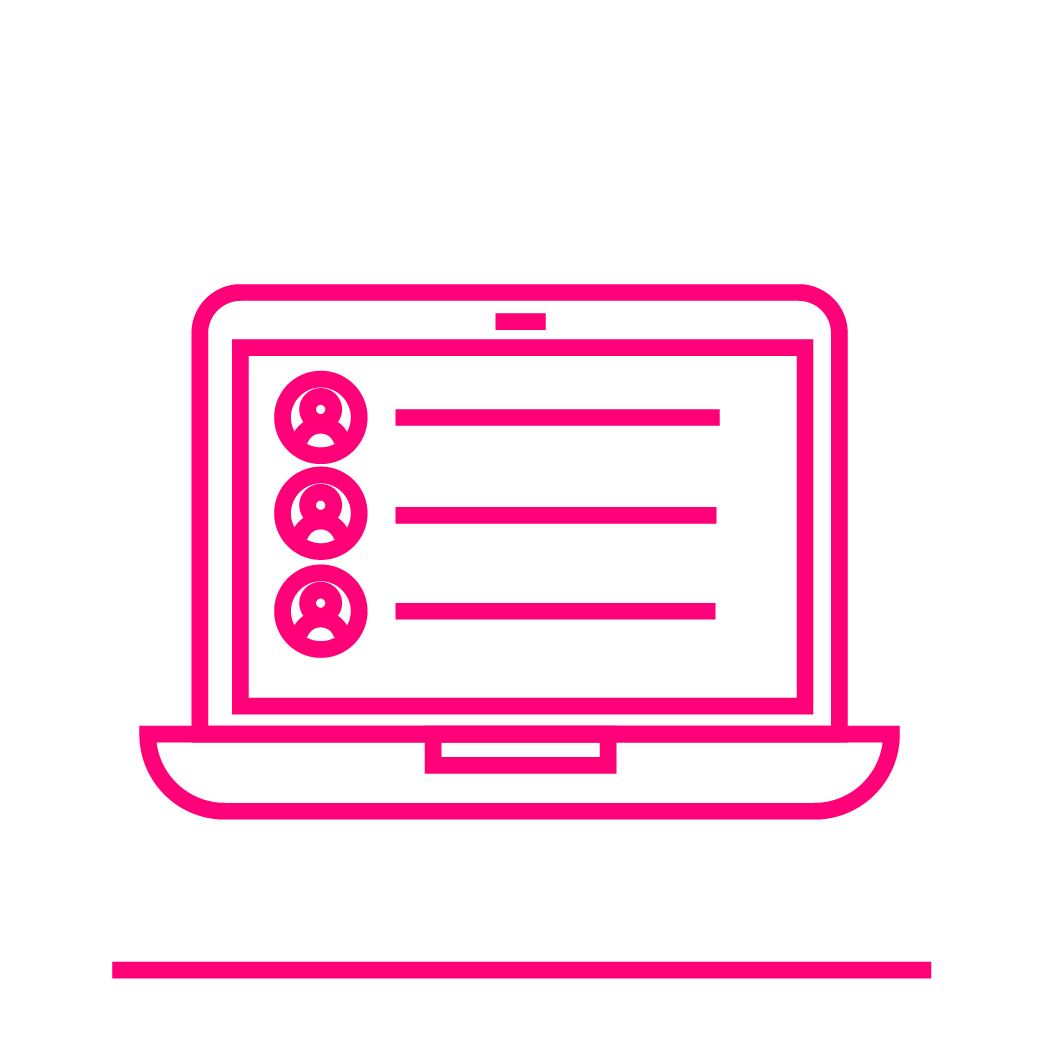 The difference is in our data
350+ skilled analysts conduct primary research, verify and meticulously maintain 1.7M executive profiles and 2.2M company profiles.
Amplify the value of your network
Create a network effect that helps you discover more, and the most, actionable connections.
Deepen relationships
Conduct peer analysis, track people/alumni, and find the people behind deals to a provide leading client experience.
Find new clients
Identify new opportunities, connect with board executives, the C-suite and other senior decision makers.
Find more value in your network
Amplify the value of your network by combining your firm's professional relationships with BoardEx including:
10B connections
480K board members
Nearly 900K leadership team members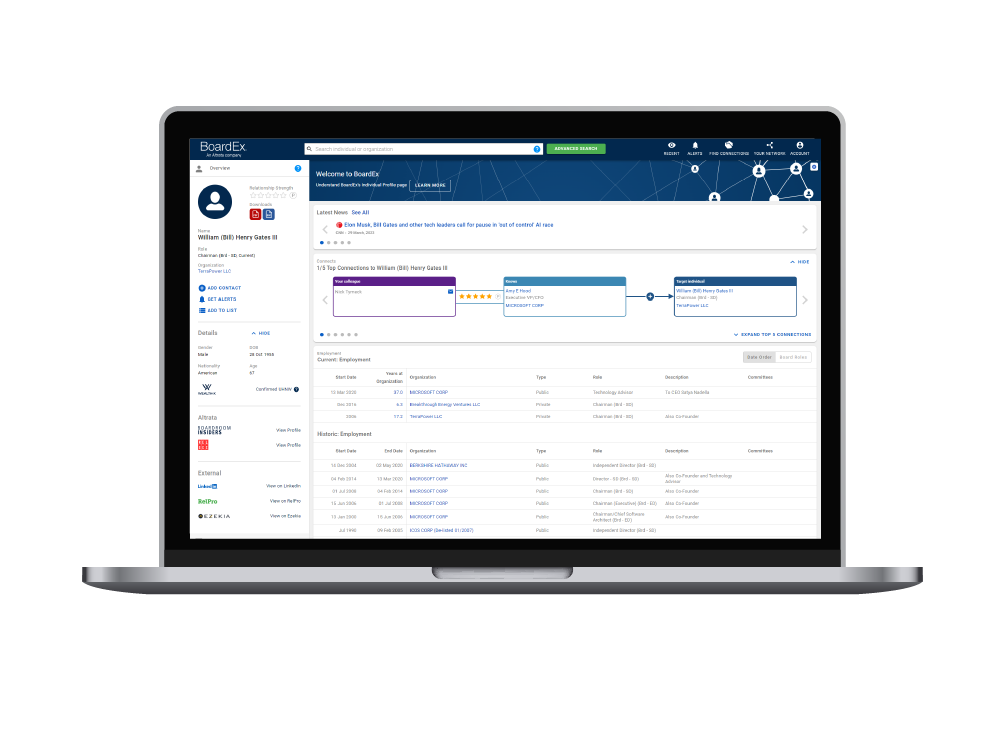 Client insight and alumni tracking
See Board-to-Board Connections
Dig deeper into the organizations and individuals you want to reach including the makeup of the board of directors, committees, C-suite, and other senior decision makers
Receive alerts tracking executive movements across and within various sectors, industries, indices, and more
Uncover individual historical tenure and background and industry experience
Level up business development
BoardEx uncovers connections between you and the individuals or organizations you need to reach to help you leverage your known and unknown connections more effectively.
Explore more than 10 billion individual connections in BoardEx. An advanced algorithm maps your connections to more than 1.4 million board of directors, C-suite executives, and other influential global business leaders of more than 2 million public, private, and not-for-profit organizations.
Data mapping, cleansing and integration
Data mapping provides parity between your data and BoardEx and facilitates more efficiencies in business development efforts.
Sophisticated concordance processes assign unique BoardEx IDs and match them with unique identifiers within your CRM, saving your firm time spent manually matching data.
Integrate BoardEx's highly accurate, reliable data into your CRM with bespoke integration opportunities, such as APIs, direct data feeds, and widgets.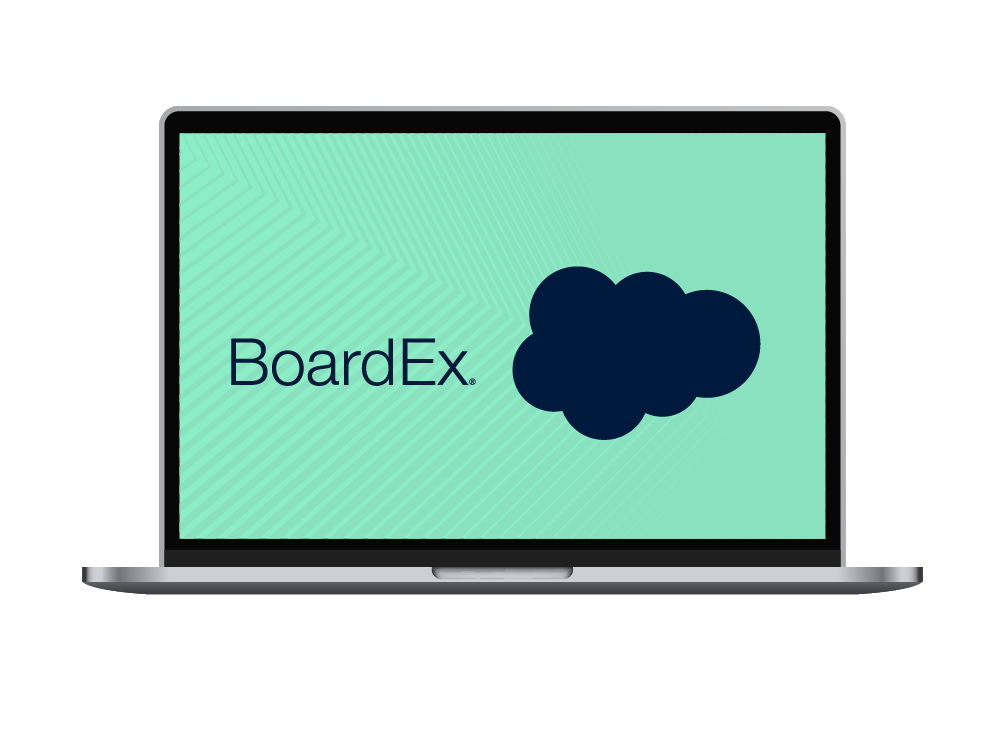 We focus on working with departing senior partners to figure out what comes next, which quite typically is a move into the board space.